Meet the Founder - Kenn Wildes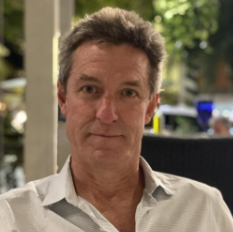 I'm Kenn Wildes and pianos are my passion!
In 1986 Kenn began his career as a piano technician with a restoration workshop in Boulder, Colorado and continued with this business model in Nairobi, Kenya from 1991 to 1996. He also serviced some pianos in Europe during his travels to and from Africa. In 1996 he came to the Seattle area and settled permanently, beginning with several years at Sherman Clay focusing on their Steinway pianos. Since 2002 he has been involved in creating three different stores in the Seattle and Eastside area.
Kenn is a registered member of the Piano Technicians Guild since 1988. He is a concert tuner for many of the concert and performance venues on the Eastside as well as in Seattle. Kenn is quite well known after a couple decades, and maintains a few thousand pianos in the Seattle metro area. Kenn tunes from the concert stage to the rich and famous of Medina, to the struggling families or students who he discounts half price at times, to the donated tunings for school fundraisers and pianos he donates to schools. He tunes from the concert grand down to the humble spinet or old upright, even harpsichords, and is quite familiar even with square grands and "birdcage" pianos. He tunes for people, not pianos. He is happiest when the people he tunes for are able to be happy with their instrument. Kenn deeply enjoys his multi-faceted work with pianos – between tuning, and managing his store, restoration workshop, and stage, he is doing what he loves best in his professional life.
Kenn has played piano since 1967, mostly classical with a strong ragtime interest, including jazz and pop along the way. He returned to classical piano lessons from 2009 to 2013, having had the special honor of studying Chopin Etudes and Ballades with the late George Fiore (he passed in August 2013). He also plays guitar, and sings and plays keys in his band. He is completely in love with his wife, daughter, and pug, and actively enjoys many sports, especially squash and tennis.